The wedding!
Waiting for more pictures for this page, a few is listed below, please check in later to updates.
The ceremony was held at 2pm Saturday March 29th in the church of John the Baptist (Johannes Døbers Kirke).
---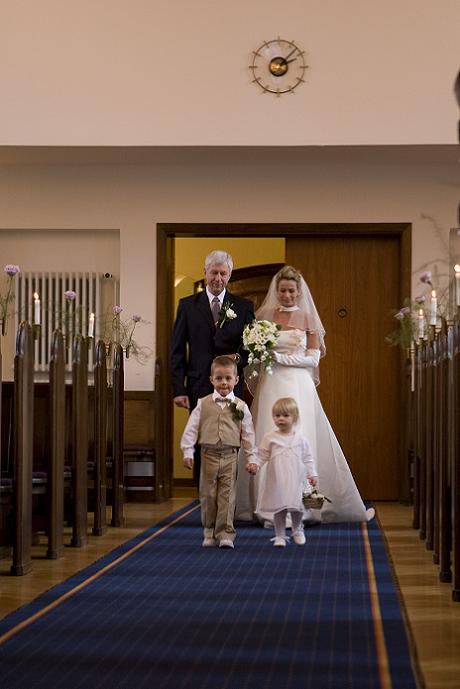 Maibritt being lead up the floor by her father, infront of them are my fantastic little nephew and niece, Latimer and Sienna.
---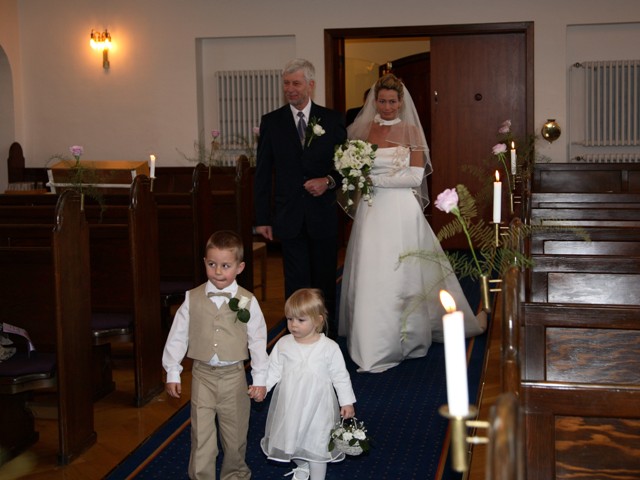 ---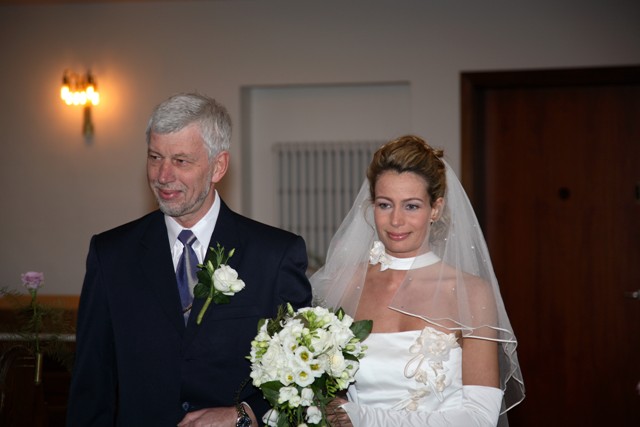 ---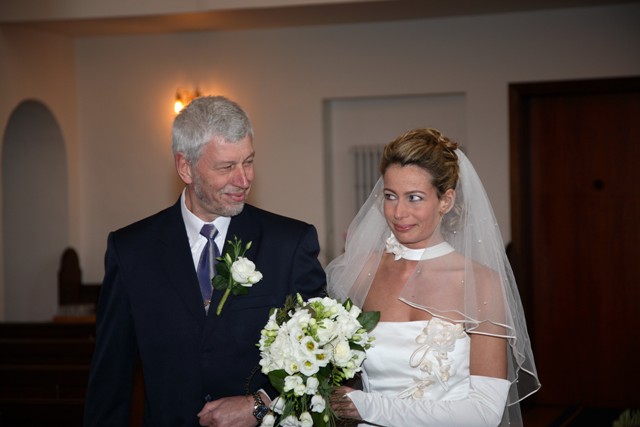 ---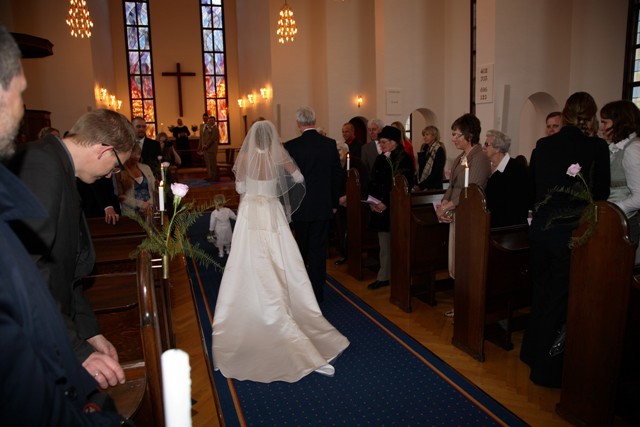 ---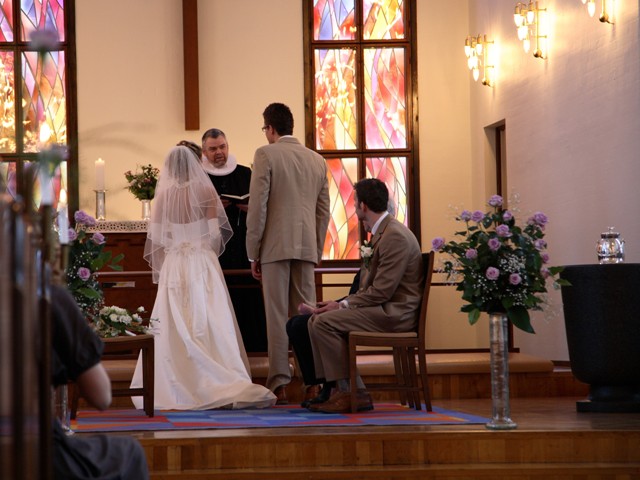 ---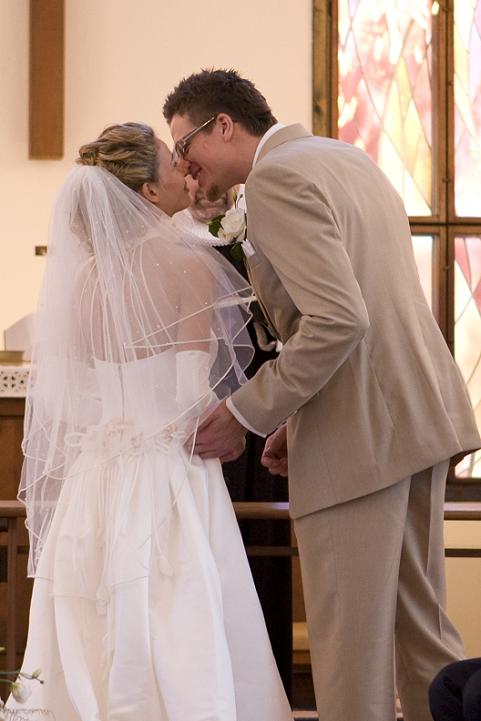 Our very first kiss as a married couple!
---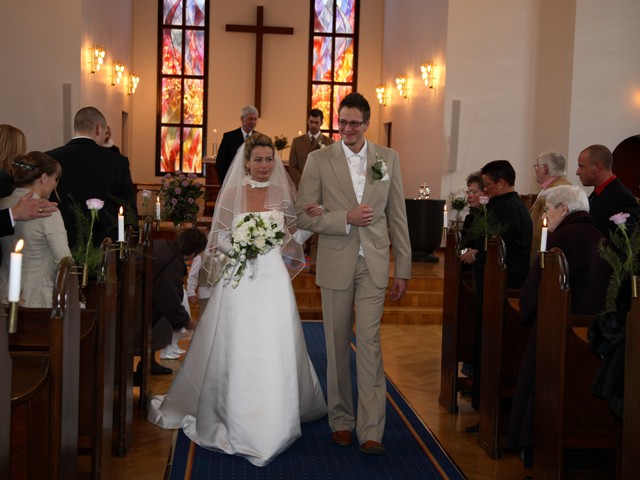 ---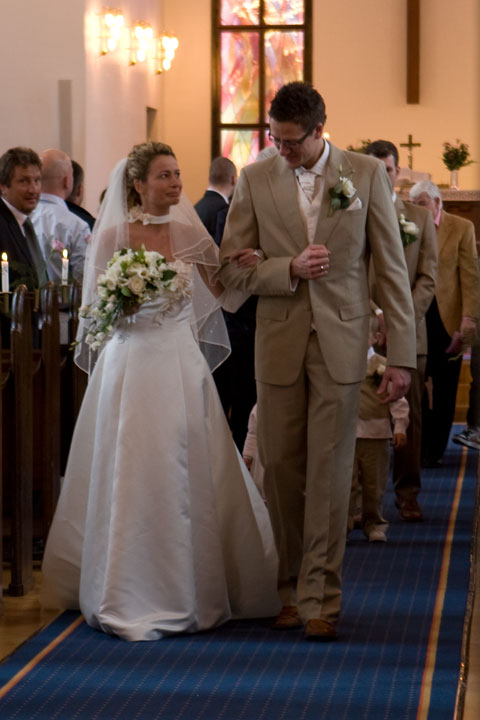 Walking down the Isle.
---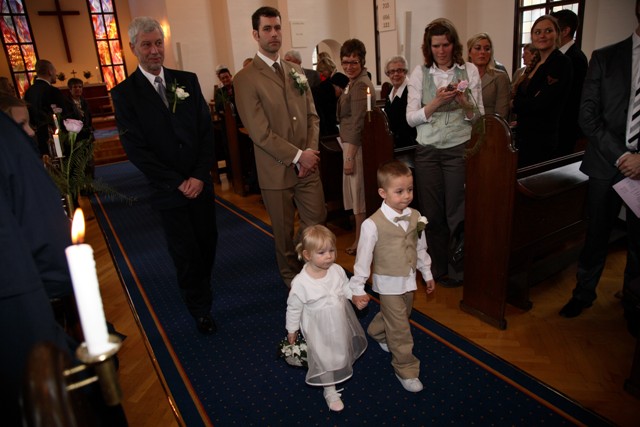 ---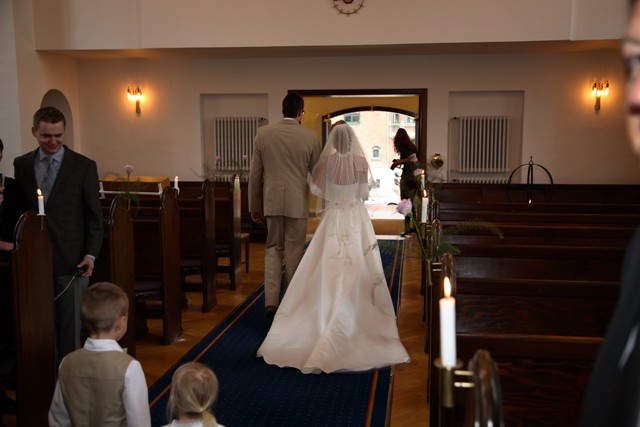 ---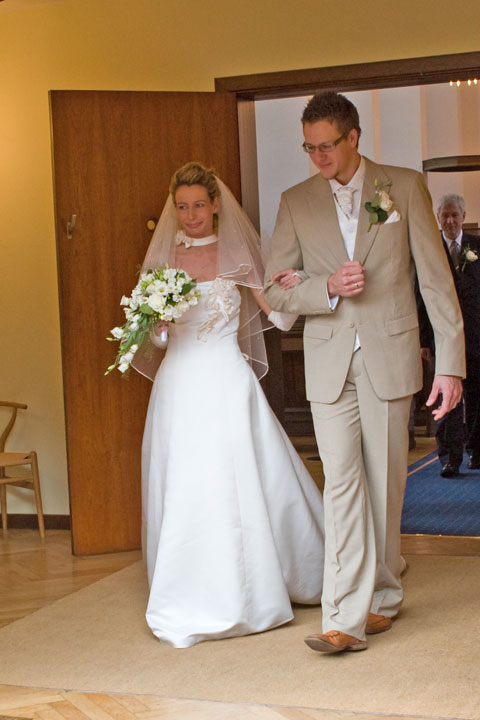 Heading outdoor....
---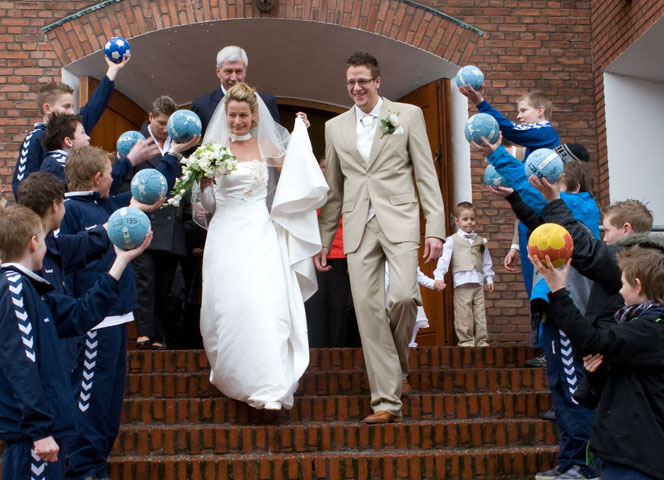 Maibritt's hand ball kids alle showed up to hail their great leader with a parade/ presentation of hand balls
For those who do not know what hand ball is, it is an Olympic team sport with 7 people on each team playing on upright goals and a court the size of a basketball court approximately 8)
---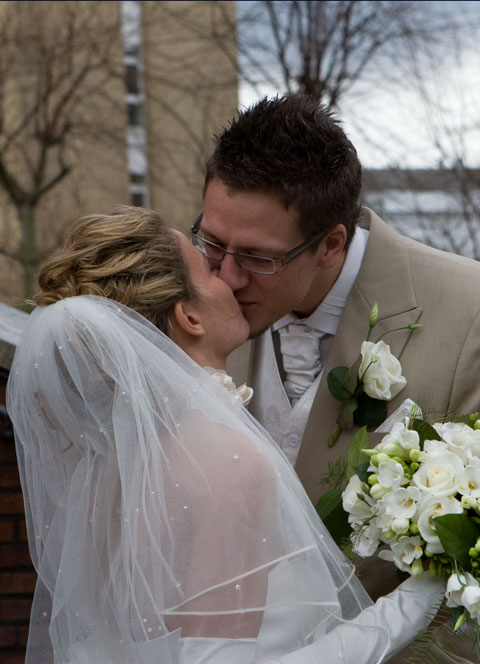 I little kiss for the photographers outside the church before heading to the reception.
---
After this we all walked over to the reception held in the rooms of "Valby Frikirke". This was in so many ways a blessing since the tent Tomas, Robert and I had spent 4 hours setting up, blew away Friday morning.
Without the help from my dear mother Elisabeth, Hannah my cousin and her husbond Niels Peter, I find it hard to believe the recpetion would ever have taken place! Thank you ever so much!!
Please take a look at the pictures from the reception by following the link below or using the menu on the right.
---
---